WELCOME TO EUROPE CLASS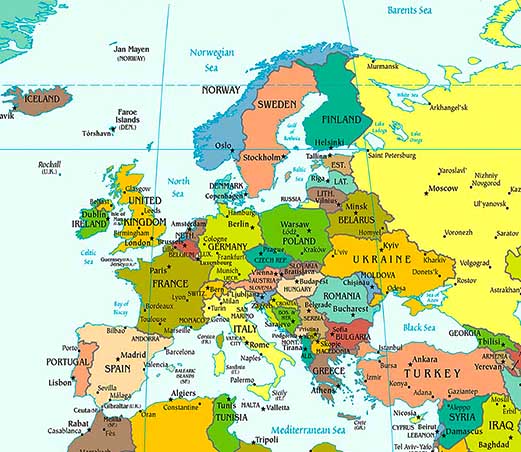 Year 6
Mrs Pavier & Miss Prior
Click here to visit our class blog
PE days will be on Wednesdays and Fridays.  We are lucky to have a sports coach working with us during the Friday session which will be in the mornings so don't forget your PE kits! 
Weekly spellings will be given out on Mondays as well as the week's homework task (see below for a copy of this week's homework task and spelling list).
Mathletics activities will also be set each week and scores added to the leader board in the corridor. 
Homework Celebration will be on a Monday this half term so don't forget to bring your Homework book- one piece is expected each week.  You will then be able to roll the dice on Homeworkopoly.
Reading diaries will also be checked on a Monday and at least 4 signatures will be expected.  It is important that you discuss what you have read with an adult and ask for words to be clarified if you do not know the meaning.  Please share any new vocabulary you have learnt with the class.  If you read at least four times, you will have the chance to roll the dice on Homeworkopoly.
Times tables need to be learnt up to 12 x 12 so practise, practise, practise!  Keep track of your progress on the grid at the back of your reading diary.
Spellings should be learnt each week and you will find the spelling lists below for each week. 
KEY DATES SPRING TERM
Monday 26th February- INSET DAY
Thursday 1st March- World Book Day
Tuesday 6th March- Parents' Evenings
w/b 12th March- Science Week
Tuesday 13th March- Parents' Evenings
Tuesday 20th March- Year 6 Topic Sharing with parents 2pm
Friday 23rd March- Sports Relief
Thursday 29th March- Easter Activities
KEY DATES AUTUMN TERM
w/c 13th November- anti-bullying week
Friday 17th November- Children in Need Day: wear pjs
Tuesday 21st November- Y6 Topic sharing with parents
Friday 1st December- INSET DAY
Wednesday 6th December- Christmas around the world afternoon
Thursday 7th December- Christmas market
Tuesday 19th December 1:45pm- Y5 & Y6 Carol Service
What have we learned this week?
What did we learn during the Autumn term?
What have we been reading?
         Joseph!
 Joseph was chosen by his class this week because he has pushed himself out of his comfort zone and made amazing progress in Maths!